Opening times
COSQUER MÉDITERRANÉE IS OPEN EVERY DAY FROM MONDAY TO SUNDAY AND ON BANK HOLIDAYS.
2023 OPENING TIMES
1 JULY TO 31 AUGUST: 9 A.M.-9 P.M.
1 SEPT TO 12 NOV: 9:30 A.M.-7:30 P.M.
13 NOVEMBER TO 15 DEC: 10 A.M.-6:30 P.M.
Fees
ADULTS (18 AND OVER): €16
CHILDREN AGED 10-17: €10
CHILDREN AGED 6-9: €5
FREE ADMISSION FOR CHILDREN AGED UNDER 6
CB, Cash, cheque.  
CONTACT US
BY TELEPHONE: +33(0)4 91 312 312
BY MAIL: [email protected] 

Gratuit

Accueil PMR

Ouvert 7/7 Restaurant Audioguide Vue mer
CHILDREN AGED UNDER 3
Following feedback from visitors since opening and for security reasons, children aged under 3 are no longer able to take the car cave tour. The auditorium to watch the film about its discovery and the mediterranean gallery
are available for toddlers
Read more
Other services
LEFT-LUGGAGE OFFICE (HEADSETS, PUSHCHAIRS, ROLLER SKATES, ELECTRIC SCOOTERS, AND SMALL LUGGAGE)
ACCOMPANYING PERSONS FOR PEOPLE WITH REDUCED MOBILITY
THE 'LE FRANCE' CAFÉ RESTAURANT
THE CULTURAL GIFT SHOP
What the tour includes
THE ACQUISITION OF A TICKET GIVES YOU ACCESS TO THE TOUR OF THE CAVE AND THE AUDIO GUIDE (FOR VISITORS AGED OVER 3) AS WELL AS ALL THE VENUE'S OTHER AREAS
THE AUDIO GUIDE IS AVAILABLE IN 6 LANGUAGES
THE SCREENING OF THE PREVIOUSLY UNSEEN DOCUMENTARY FILM ABOUT THE DISCOVERY OF THE CAVE
ACCESS TO OUR RESTAURANT AND ITS TERRACE: 'CAFÉ LE FRANCE'
THE CULTURAL GIFT SHOP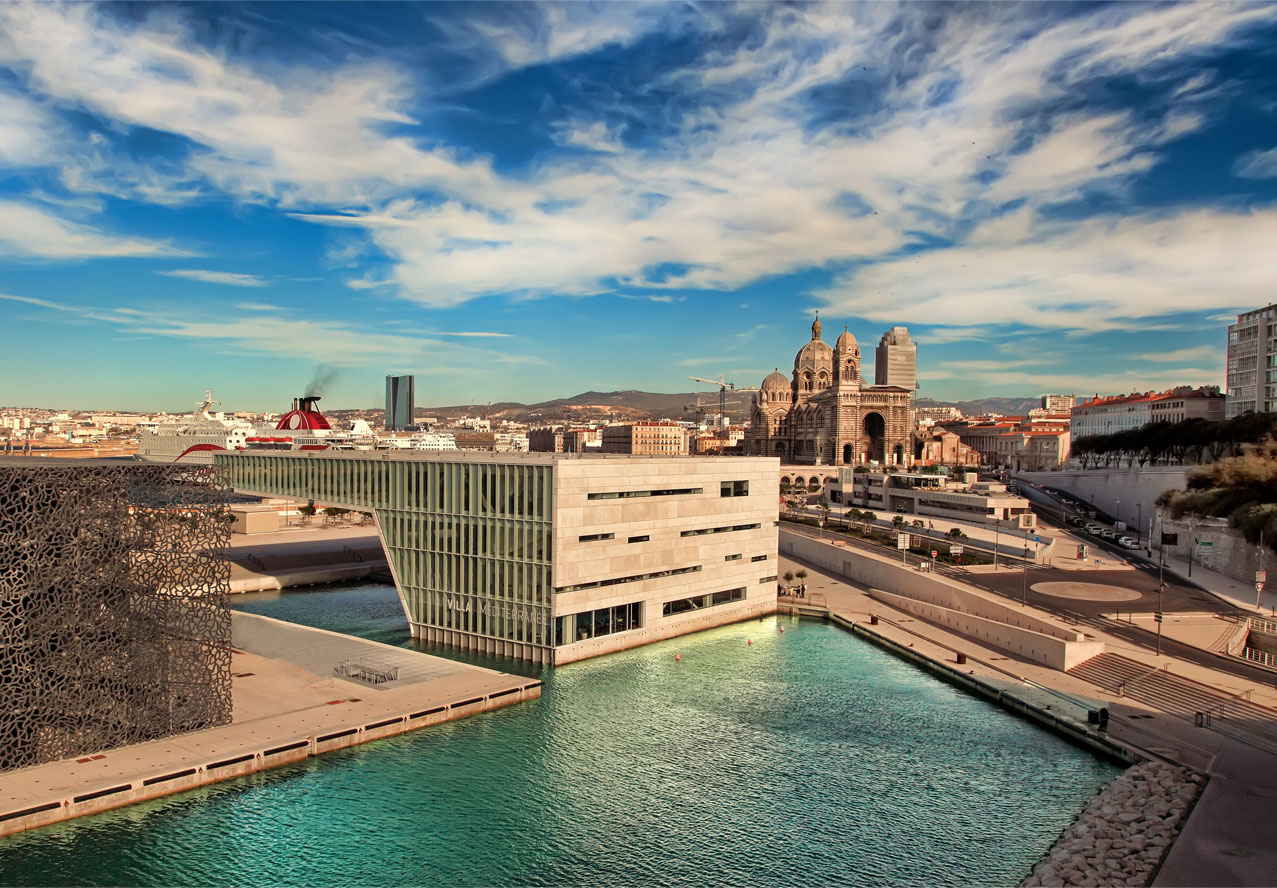 How to reach Cosquer Méditerranée
The J4 Esplanade 13002 Marseille
Marseille is served by train (Saint Charles station), by plane (Marseille Provence airport), and by sea (port of Marseille).
From the Old Port
By metro: the Vieux Port or Joliette metro station, from which the venue is about ten minutes walking distance
By bus: lines 82 and 82s (Littoral Major or Fort Saint-Jean bus stop)
Line 60 (Littoral Major or Fort Saint-Jean bus stop)
Line 49 (Église Saint-Laurent, Littoral Major, or Fort Saint-Jean bus stop)
By tram: T2 (République, Dames, or Joliette tramway stop), from which the venue is about ten minutes walking distance
Parking 
The Indigo Vieux Port Mucem car park
Bicycle parking area available
Continue satisfying your curiosity!
AFTER YOUR TOUR OF COSQUER MÉDITERRANÉE, WALK ALONG THE ESPLANADE AND VISIT THE MUCEM, THE MUSEUM OF EUROPEAN AND MEDITERRANEAN CIVILISATIONS, AND THE MUSÉE REGARDS DE PROVENCE.
DON'T MISS THE SAINT-JEAN FORT, THE OLD PORT, AND, OF COURSE, THE CENTRE DE LA VIEILLE CHARITÉ, WHICH IS A FIFTEEN-MINUTE WALK AWAY.
Visit Marseille