INFORMATION FOR CHILDREN AGED UNDER 3
Following feedback from visitors since opening and for security reasons,
children aged under 3 are no longer able to take the car cave tour.
Why isn't the cave tour suitable for children aged 0-3? 
the cave tour lasts 35 minutes in an atmosphere similar to the cave itself: relatively dark, damp and cool (18 degrees)
silence throughout the tour is essentialfor the perfect experience and out of respect for other visitors
visitors cannot get out of the cars for 35 minutes
for safety reasons, the cars have a lap bar to restrict movement and your baby carrier may not fit between you and the bar, as well as being uncomfortable
commentary from the audioguide requires concentration and clarity
getting in and out of the cars occurs in the dark and our staff must keep to a consistent pace.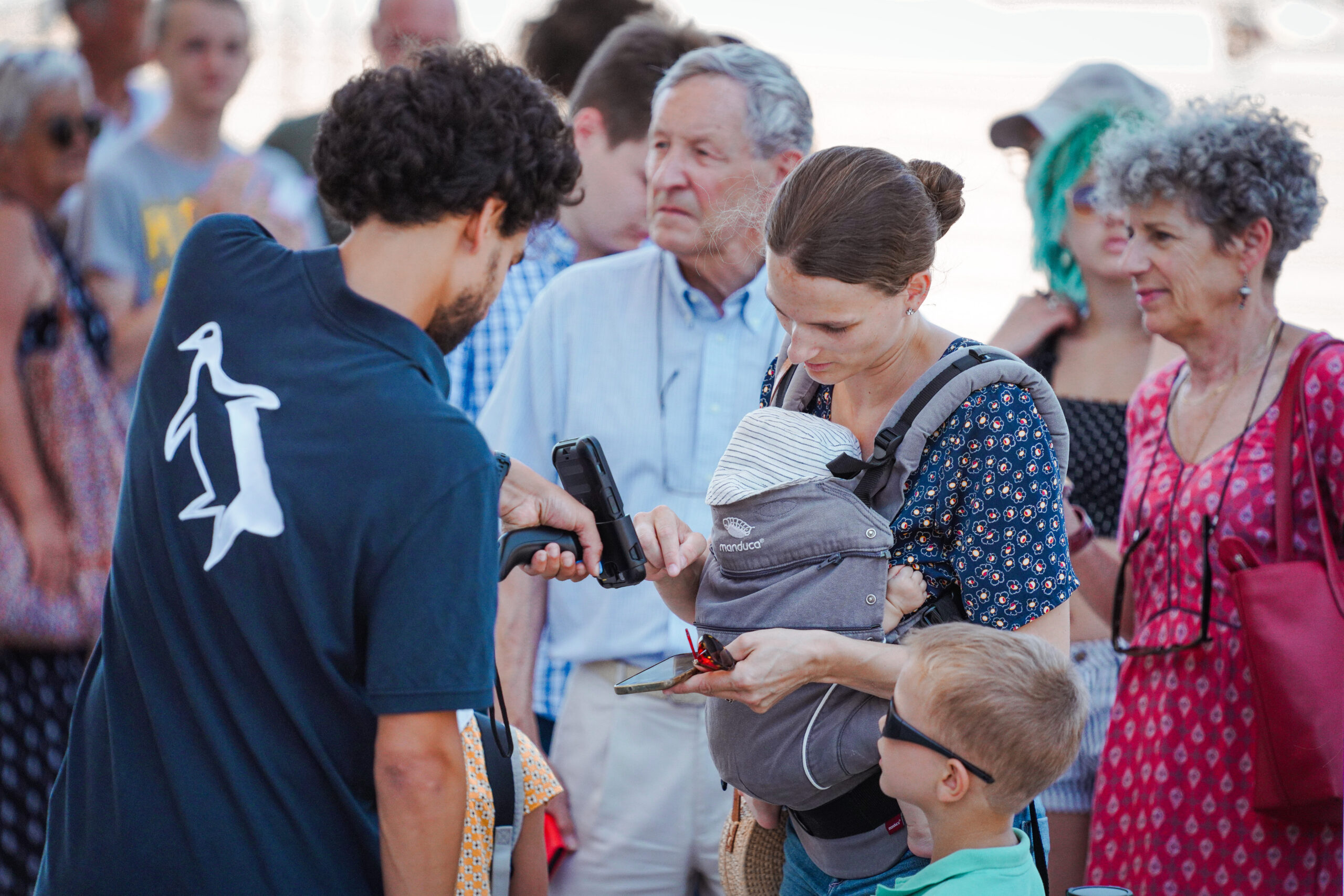 A solution: take turns touring the cave!
WHILST ONE ADULT VISITS THE CAVE, THE OTHER CAN TAKE THEIR CHILD AGED UNDER 3 TO THE AUDITORIUM TO WATCH THE FILM ABOUT ITS DISCOVERY (15 MINUTES) THEN MEET UP TO VISIT THE MEDITERRANEAN GALLERY ON THE 3RD FLOOR.
The film about the discovery
A NEVER-BEFORE-SEEN DOCUMENTARY ON THE BIG SCREEN!
The Jean Courtin auditorium screens a documentary made especially for Cosquer Mediterranean every 15 minutes on the same floor as the cave. The French film has English subtitles so you can relive the incredible milestone sitting comfortably in one of the best auditoriums in the area.
What will your kids love about it? It's a short film with awesome images and Henri Cosquer the explorer on the big screen!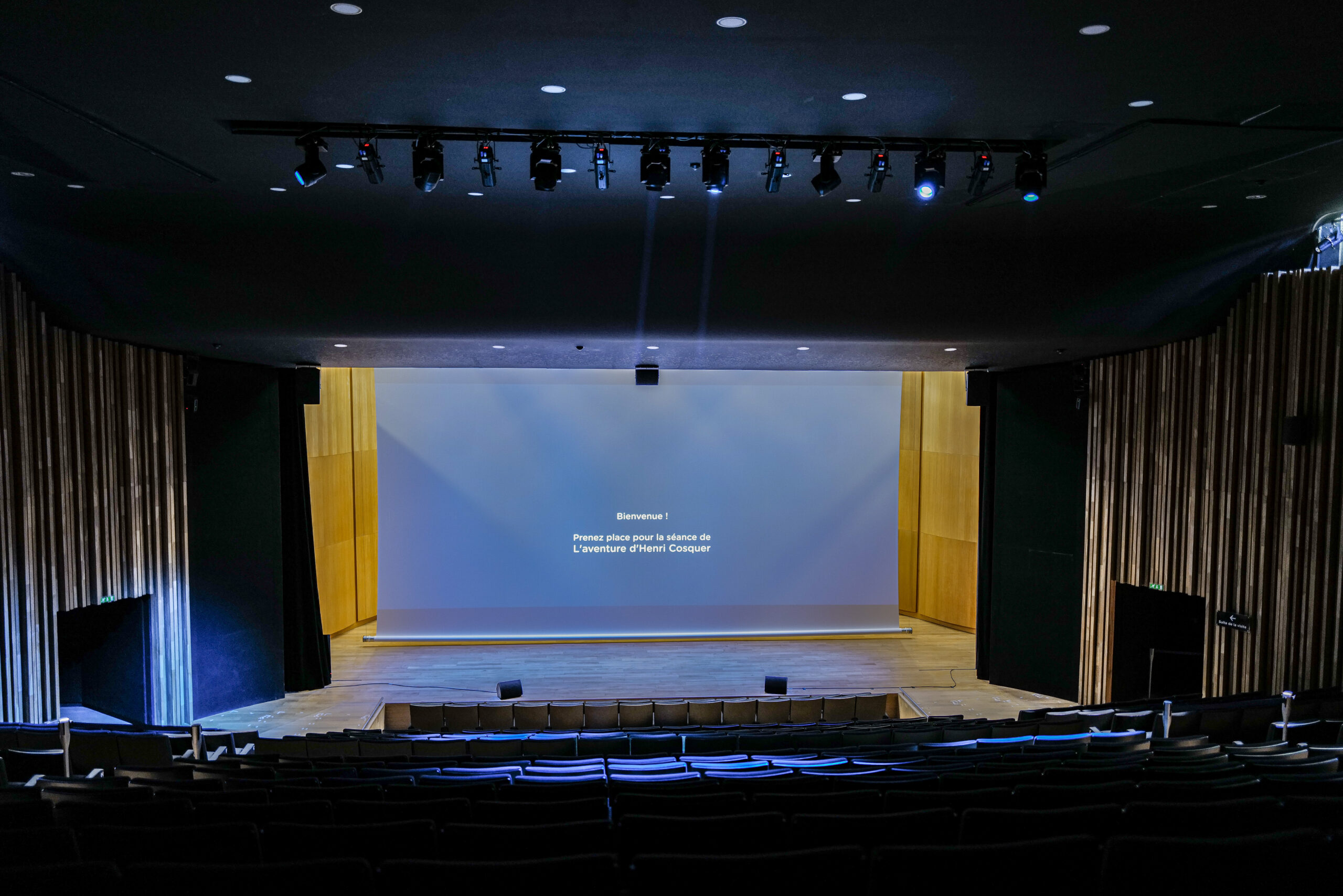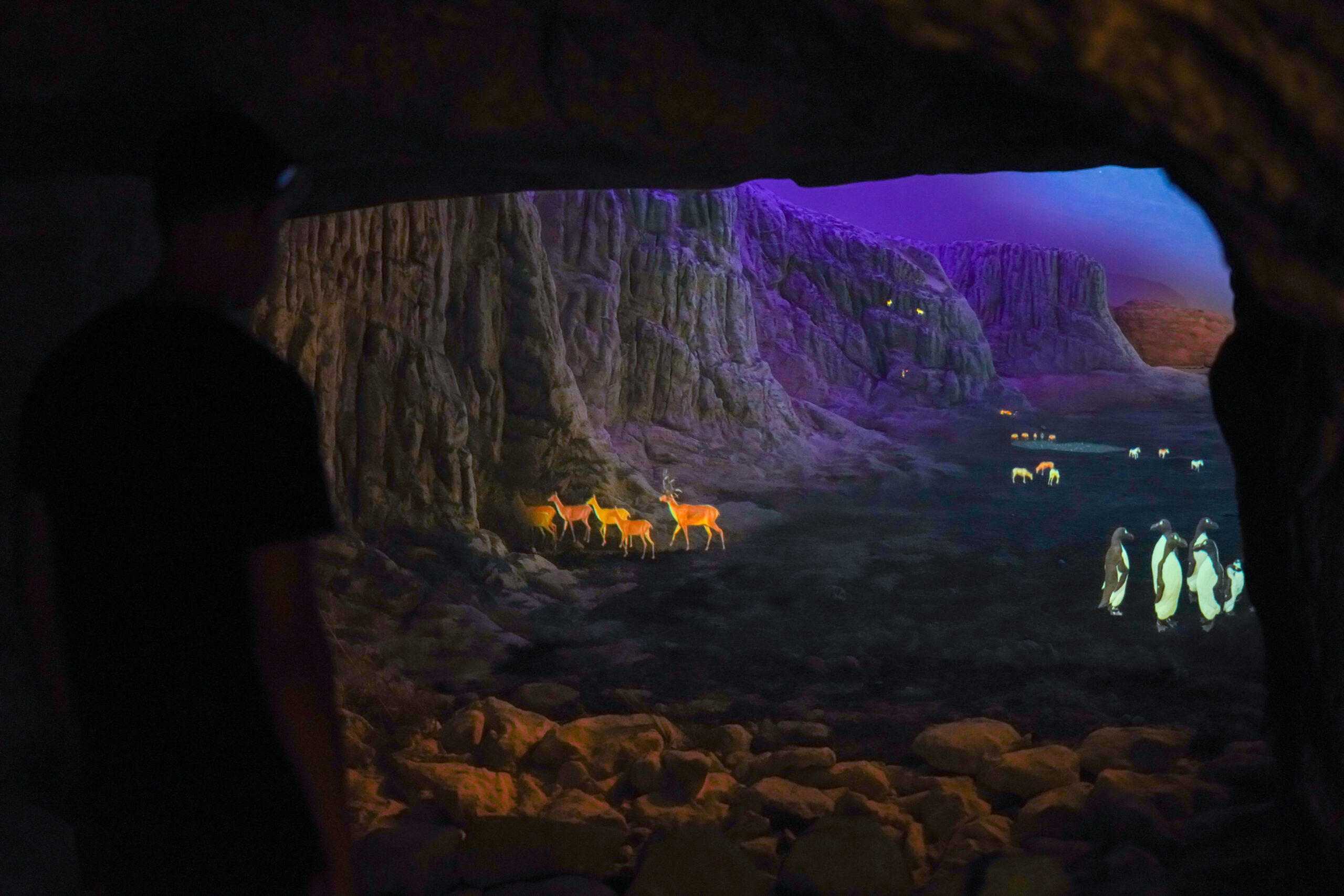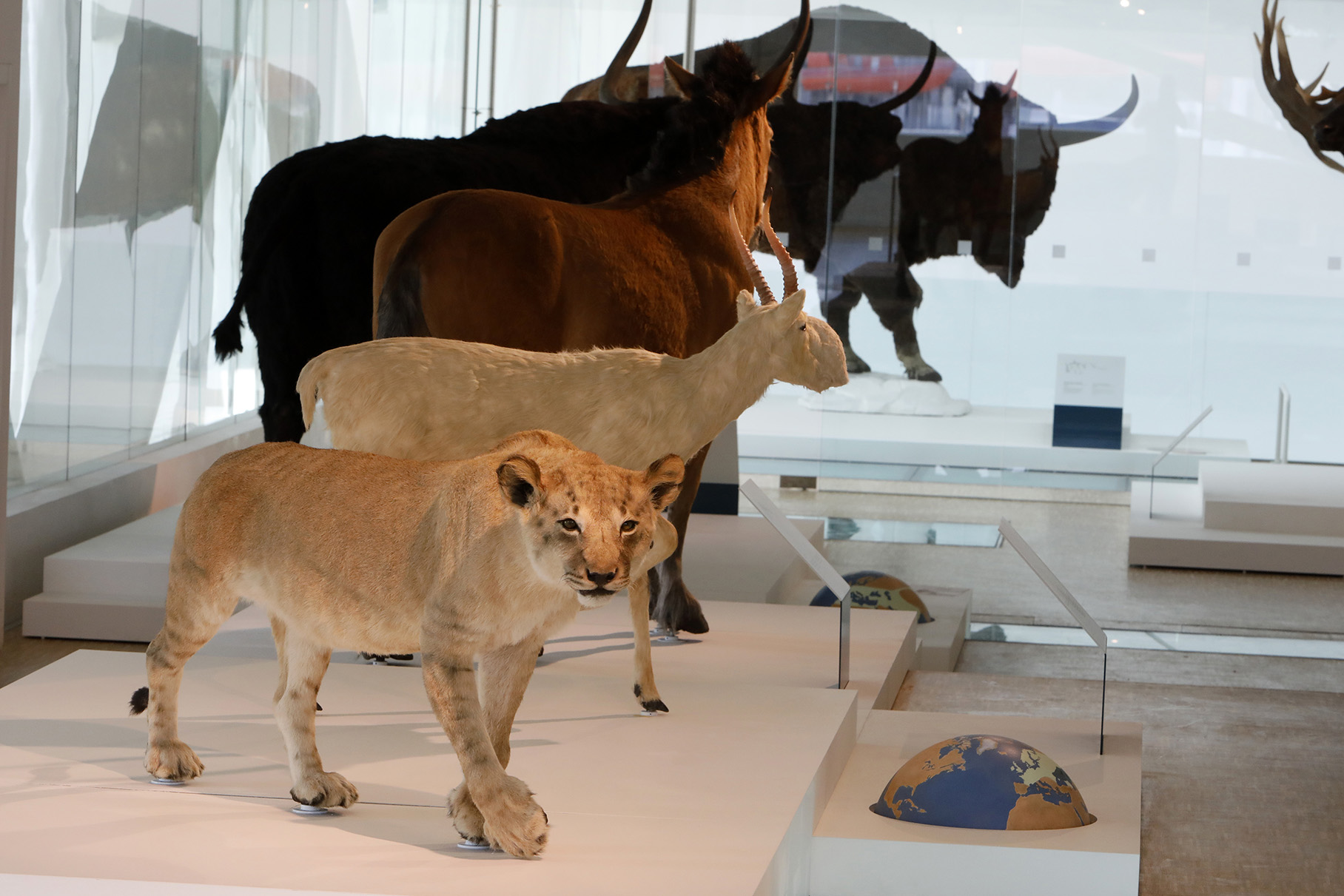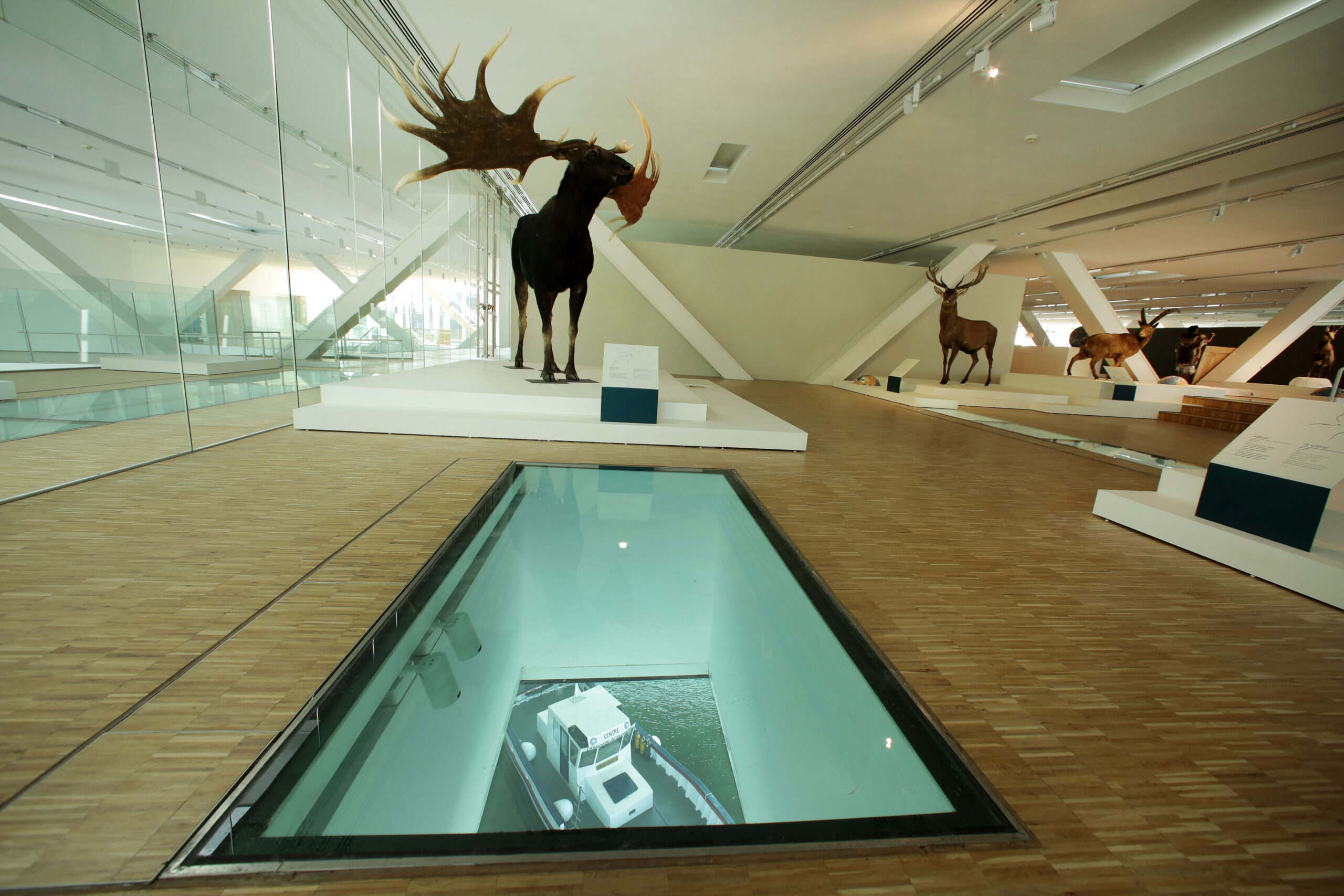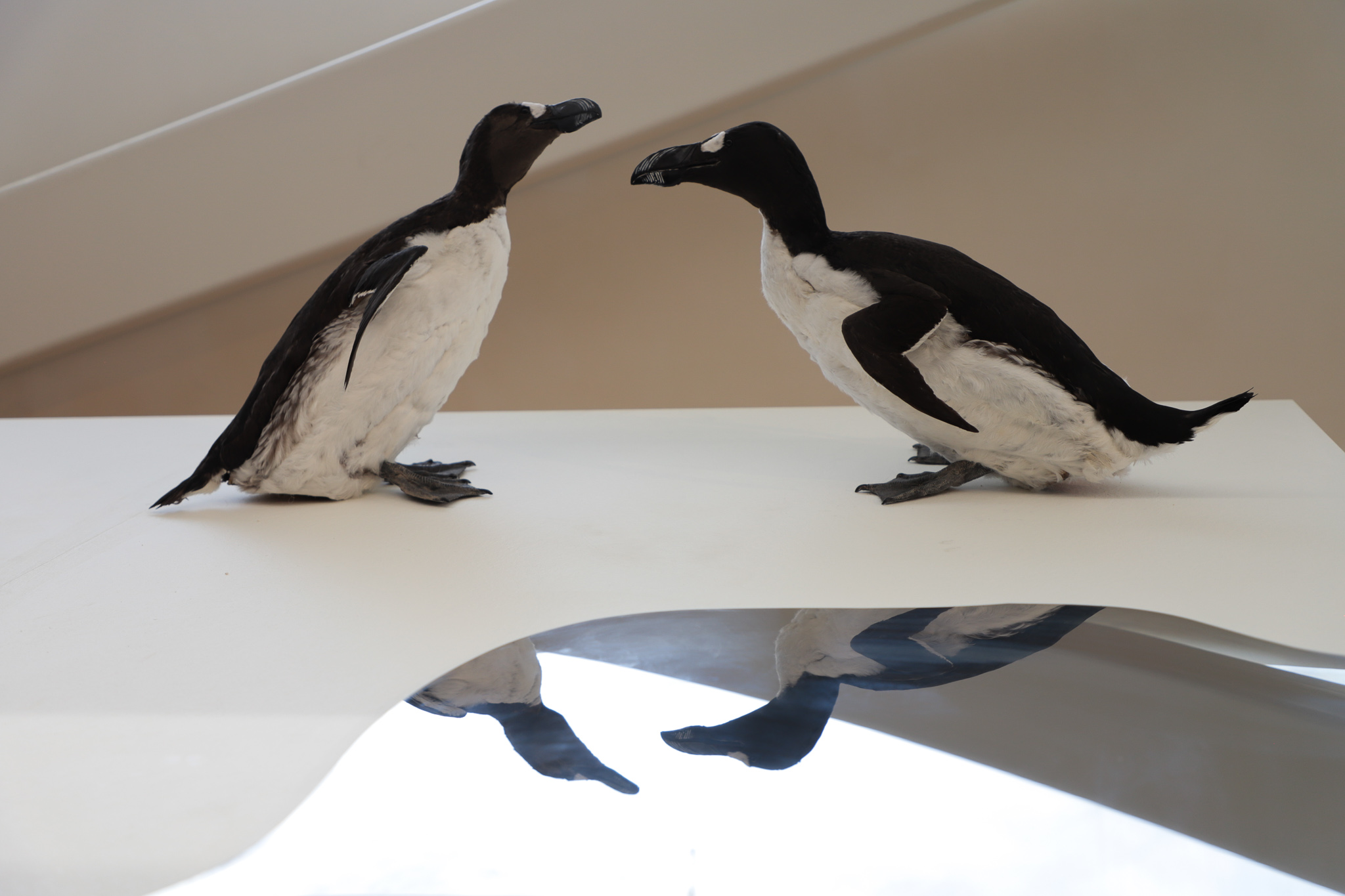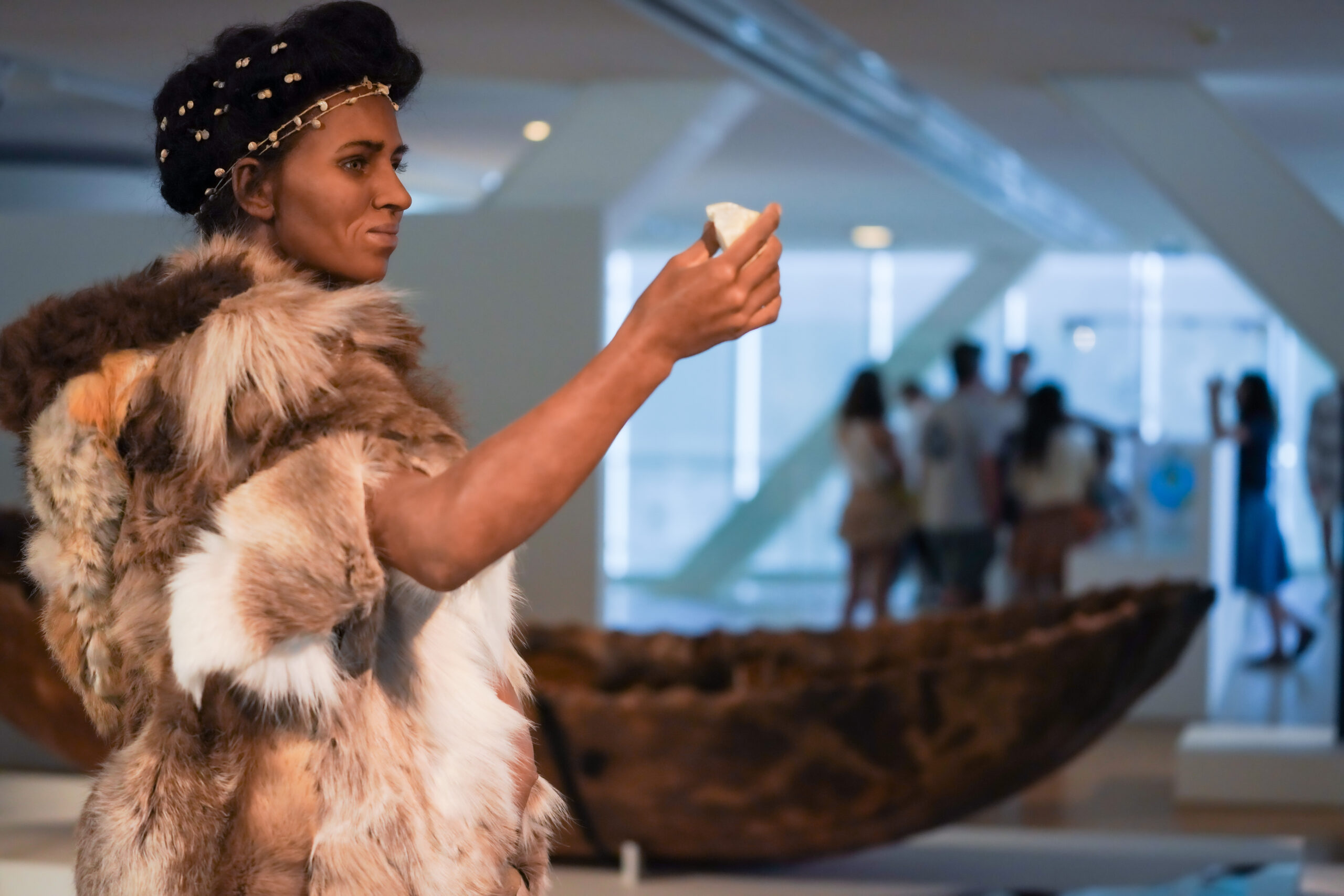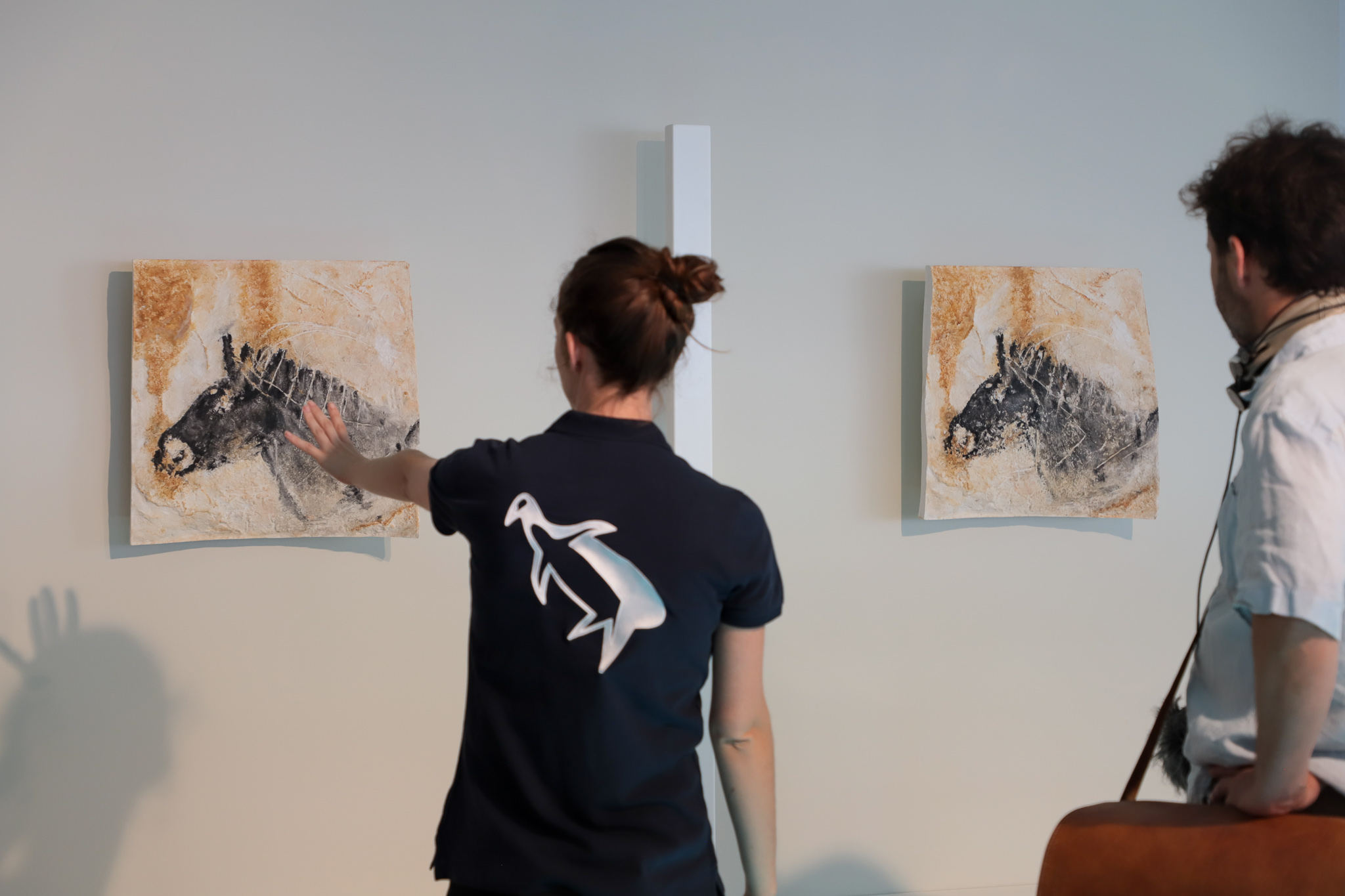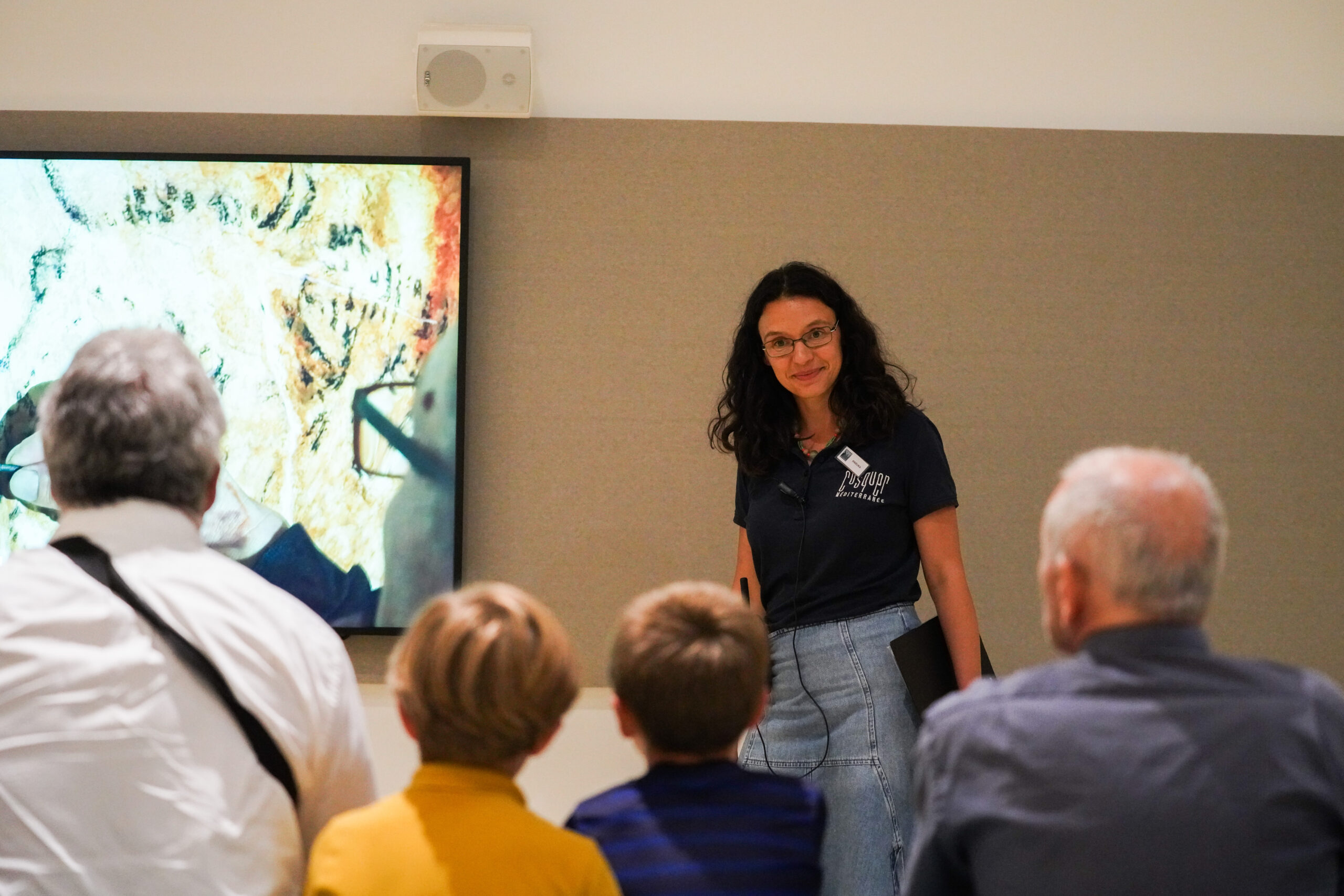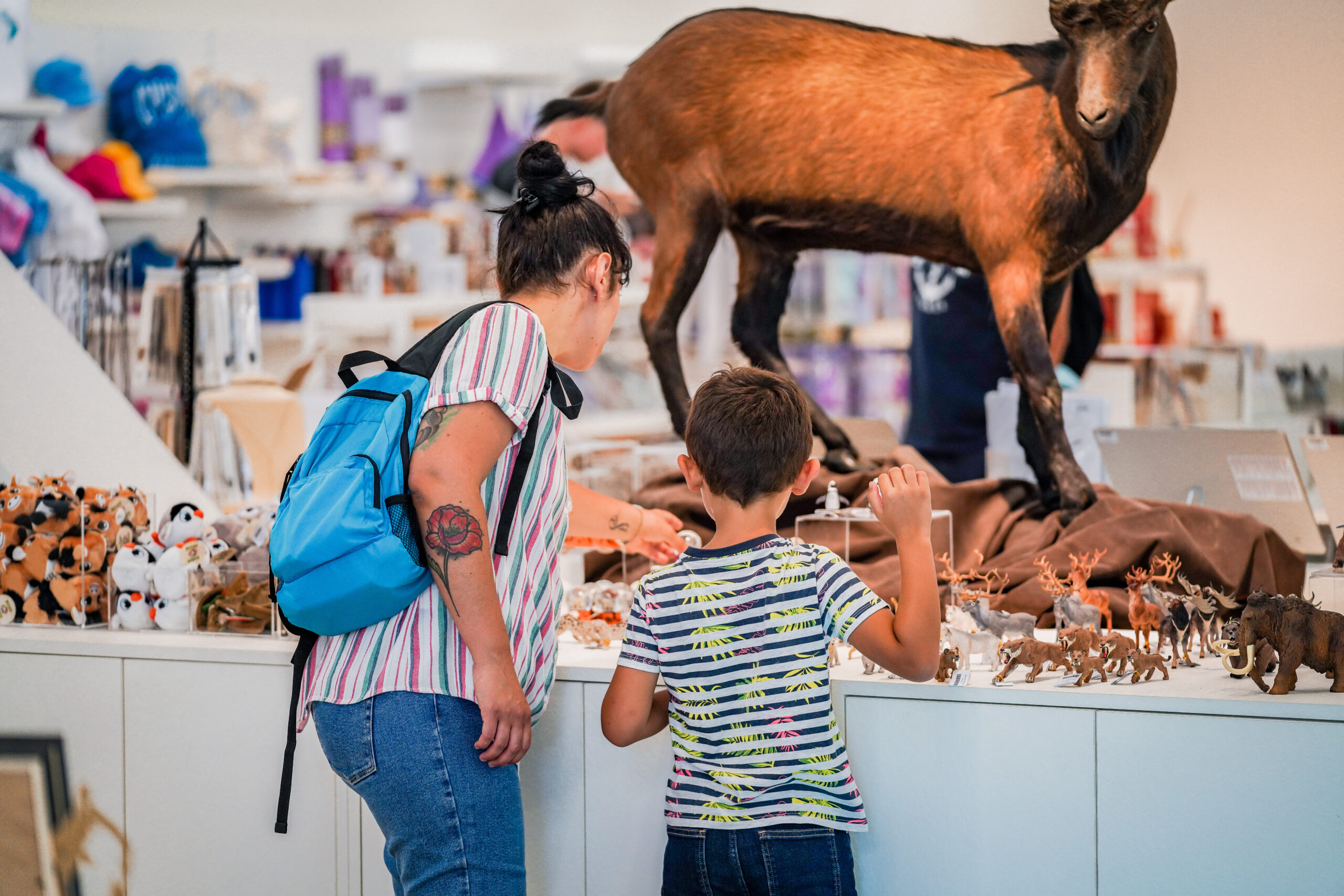 The Mediterranean Gallery
MEET PREHISTORIC CREATURES!
The Mediterranean Gallery is a family-friendly experience for all ages to learn about the Cosquer Cave.
It's home to life-size replicas of species forming the calanques' wildlife in the Ice Age, the reconstruction of a pregnant Lady Sapiens, digital and audiovisual screenings about history, the rise in water level and climate.
What will your kids love about it? expert staff who love sharing their knowledge and answering your questions about prehistory!